Meet our 2019 Keynote Speakers
Check back later for the videos of the General Sessions featuring these amazing speakers!
Opening Keynote, Sunday morning November 3, 2019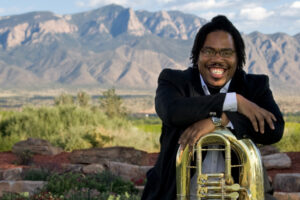 Dr. Richard White
Born and raised on the streets of Baltimore, Maryland, from birth to the age of four, without a steady home; Tuba Player Richard White knows all about overcoming potential life threatening and life altering obstacles that stifle individual evolution and development. With over two decades of performing on the world's classical music stages, tubist Richard White has matured into a musician known for his clear sound and stylistic flexibility. He began his tuba studies with Ed Goldstein at age twelve at The Baltimore School for the Performing Arts, where he graduated with honors. He then went to the Peabody Conservatory of Music to study with David Fedderly (Principal Tubist, Baltimore Symphony) where he received his Bachelor's degree. On the advice of Mr. Fedderly, Richard traveled to Indiana University to study with the legendary Professor Daniel Perantoni. He continued his studies, receiving both his Master's and Doctoral degrees. Richard Antoine White, also known as RawTuba, is the first African American, to receive a DM in Tuba!
Monday morning Keynote, November 4, 2019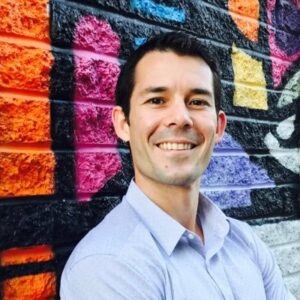 Dr. Matthew Morton
Dr. Matthew Morton is a Research Fellow at Chapin Hall at the University of Chicago. Morton has expertise in youth development, youth homelessness, evaluation of complex interventions, and evidence-based practice. He currently leads the youth homelessness agenda at Chapin Hall. Morton is Principal Investigator for Voices of Youth Count, a national research and policy initiative focused on building evidence to support action on ending youth homelessness, and the Youth Outcomes Project, an effort to improve outcomes and measurement across multiple domains in systems, services, and research related to youth homelessness. As a consultant to the World Bank, he is also involved in policy research and evaluation activities related to youth and women's empowerment in Afghanistan and India.
Morton has worked as an advisor in the U.S. Administration for Children and Families and was a key contributor to the development of the U.S. Government's national strategy to end youth homelessness and efforts on addressing child trauma. He has also worked on youth, poverty, gender, and labor programs and policy as an Economist and Social Protection Specialist at the World Bank. Morton's additional prior work experience includes teaching graduate-level courses at the University of Oxford, consulting for the European Commission and other organizations on policy evaluation, and serving as a Congressional Fellow in the U.S. Senate and as a Policy Fellow at the Eckerd Family Foundation.
Morton holds a PhD and Master of Science in Evidence-Based Intervention and Policy Evaluations from the University of Oxford, and a Bachelor of Arts in Political Science from Stetson University.
Tuesday morning Keynote, November 5, 2019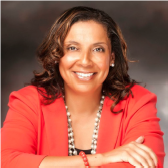 Dr. Shawn Ricks
Dr. Ricks combines her personal life experiences with over 20 years of research and teaching. She completed her bachelors and master degrees as a single parent after experiencing an unplanned pregnancy in college. At the age of 38, she decided to return to school for her Ph.D. as a working mother of three.
Being determined to "get it done", Dr. Ricks experienced burnout and fatigue, and began to realize that she was wearing a mask by pretending to be okay. She now works daily to remind herself and others that it is "okay to not be okay."
Because of her passionate commitment to help women, by debunking the myth of the superwoman, using her skills as an intuitive healer, counselor, hypnotherapist and life coach, she created the Self Empowerment Program specifically for women of color, that is… No Mask, No Cape. She believes everyone has the ability to heal–we just need help unpacking messages and returning to our "true and authentic" self.