We are pleased to announce that we are now accepting proposals to present at the 2020 Virtual NAEHCY Conference!
SUBMISSION DEADLINE EXTENDED TO JUNE 22, 2020!
Presentations should focus on effective, replicable practices for implementing federal law and ensuring student success. Due to the COVID-19 outbreak, the NAEHCY Conference attendance is being held virtually.
Your presentation should be suitable for virtual attendees. Virtual training and support will be provided for all presenters. This support will include virtual breakout sessions with designated room hosts.
NAEHCY will provide content on homeless definitions and federal requirements in order to ensure presenters have adequate time to cover their material.
Below you will find complete information on submission requirements, also available for download in the full Presenter Proposal Overview document HERE.
Our timeline for the Abstract Submission process is as follows:
Submission deadline – June 22, 2020
Submission review and scoring period – June 23 – July 19, 2020
Submission notifications sent – July 20, 2020
Session scheduling will take place over the summer, with schedules finalized in late August/early September.
After you have completely familiarized yourself with the submission requirements, you may begin the abstract process by clicking the "Begin Abstract" button below.
Thank you for your interest in being part of this amazing conference!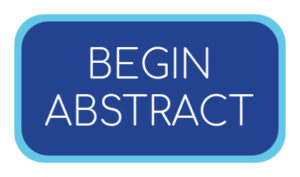 This overview will provide you with the information you will need in order to successfully complete your application to present at this year's conference.
Presentations should focus on effective, replicable practices for implementing federal law and ensuring student success.   Your presentation should be able to be presented in a virtual format.  Virtual training will be provided, and NAEHCY will provide support prior to and during your virtual session, to include a Room Host. NAEHCY will provide content on homeless definitions and federal requirements in order to ensure presenters have adequate time to cover their material.  Unfortunately, we are not able to entertain proposals that require the purchase of a specific product or services or are brand specific.  If you have a product or service that would positively serve our attendees and the homeless community, we encourage you to join us as an exhibitor this year.
Please read these instructions carefully before completing your concurrent session application(s).
General Information:
Concurrent sessions will be held during the NAEHCY conference, beginning on Monday October 5, 2020 and running through Friday October 9, 2020. You will be asked to identify days that you ARE available to present.
Concurrent sessions are 1 hour 15 minutes in length, generally allowing an hour for the presentation and 15 minutes for Q & A.
Applications for concurrent session presentations must be submitted online; hard copy applications will not be accepted. Please note that this application process allows for a maximum of four presenters per concurrent session – one lead presenter and up to three co-presenters. Additional presenters will not be included in the conference program, although they may be mentioned in the session description and/or introduced at the start of the session.
Conference Presenters must register for the conference.
You will be required to set up a login name and password to submit your presentation proposal. Please remember this information, should you need to update your submission or finish it later. Please note that this is a new submission platform and a new login name and password will be required.  Prior year login information has not been incorporated into this system. The next thing you will do is upload a copy of your resume or CV.
Conference Session Tracks
There are nine tracks used for organizing the conference concurrent sessions, each with a series of related topics. You will first be required to select one of the following tracks (a broader description of each track is provided via the link on the site):
Academic Achievement
Access to Services
Child Welfare/Foster Youth
College, Career, and Higher Education
Disaster Preparedness Best Practices
Early Learning
Effective Practices in Program Implementation
Social/Emotional
Unaccompanied Homeless Youth
Examples of each track follow below:
Academic Achievement –
Differentiated Instruction
Strategies for Classroom Teachers
Specialized Curriculum
Literacy Interventions
Dropout Prevention
Tutoring Models
After-School and Summer Programming
Credit Recovery/Accrual
Access to Services –
Other Federal Education Programs (IDEA, Title I, )
Health Care/Mental Health Care
Basic Needs and Support Services
Child Nutrition
Expanding funding and resources for homeless education programs
Understanding HUD Housing Programs
Working with Your Homeless Coalition
Public Housing Collaborations
Family Housing and Homelessness Services
Unaccompanied Youth Housing/Homelessness Services
Child Welfare/Foster Youth–
Educational Needs, Outcomes, or Supports for Children in Foster Care
Policy Development and Implementation
Cross-Agency Collaboration
Effective Practices in Data Sharing
Prevention Services
Dispute Resolution Strategies
Transportation Strategies
Effective Practices for Best Interest Determinations
College, Career and Higher Education –
Student Success After High School
Providing Basic Needs for College Students
Housing Options for College Intersessions
State Higher Education Networks
Working with Financial Aid Administrators
FAFSA Applications/Financial Aid
Disaster Preparedness Best Practices –
Determining Eligibility During Disasters
Preparing for Disasters
Partnerships and Collaboration to Meet Education and Other Needs
Removing Barriers to Services
Early Learning –
Early Head Start/Head Start
Increasing Access to Preschool
Birth to Three Services for Homeless Children
Child Care Services for Homeless Children
Best Practices for Teaching and Serving Young Homeless Children
Transportation Strategies for Preschool Aged Children
Effective Practices in Program Implementation–
Training for District Staff and Community Stakeholders
Raising Awareness in School Settings
Raising Awareness in Community Settings
Collaboration and Coordination with Other Education Programs (Title I, Special Ed., )
Collaboration and Coordination with Community Service Providers
Improving Identification
Transportation Strategies
Strategies for Ensuring Immediate Enrollment
Extra-Curricular and Enrichment Opportunities
Working with Parents
Effective Use of Data
Designing a Program Evaluation
Reducing Chronic Absenteeism
Social/Emotional –
Self-Care for Practitioners
Strategies for School Counselors and Social Workers
Trauma Informed Practices
Improving School Climate
Advocacy
Other
Unaccompanied Homeless Youth –
Advocating for Unaccompanied Homeless Youth
Human Trafficking
Pregnant and Parenting Teens
LGBTQ
Support Services
Drop Out Recovery/Student Engagement
Next you will provide the session title in 75 characters or less followed by describing in 300 characters or less how your session directly relates to children and youth in homeless situations.
You will need to provide a session description for the conference program (640 character maximum). Your session description must be in paragraph format and written in third person.  Please do not use bullet points in your description or copy your entire submission to use as your description.
You will then be asked to indicate all the training methods you will use in your presentation, as follows:
Discussion
Lecture
Practical Demonstration
Small Groups
Video/Audio Selections
Workshop/Interactive Presentation
You will then complete the following sections:
What are the essential elements or components of your presentation that address the presentation track(s) you selected?
How does this session contribute to the advancement, extension and enhancement of the professional skills and knowledge of the practice of Social Work, Counseling, Education, and/or Therapy?
Provide a minimum of three learning objectives/goals for the participants in this session. Session objectives should state what the participants will learn or what new skills they will gain as a result of the session. For example: Participants will be able to identify specific barriers to the education of homeless children in acquiring an education.
Which of the following days are you available to present at?
Monday, October 5, 2020;
Tuesday, October 6, 2020;
Wednesday, October 7, 2020;
Thursday, October 8, 2020;
Friday, October 9, 2020;
The Lead Presenter as identified will receive all correspondence related to this submission.
The Lead Presenter has the responsibility to share this information with co-presenters as applicable.
Following are the mandatory fields required with your submission:
First Name Last Name
Organization/School District Name
Address 1
City
State
Zip Code
Phone Number
Cell or Alternate Phone Number
Primary Email
Secondary Email (must be different from primary)
Degrees Held (select highest level of education achieved)
High School Diploma
Associate Degree (Two Year College)
Undergraduate Degree (Four Year College)
Master's
Ph.D.
Law
Medical
Post-Doctoral Fellowship
Field of Study
Credentials Held (certification's, certificates, specializations)
License(s) Held
Lead presenters must have a minimum of three year's-experience in Homeless Education
Please identify how many year's- experience you have working within this specific subject area.
Between 1 and 3 year's-experience
Between 3 and 5 year's-experience
Between 5 and 10 year's-experience
Over 10 years-experience
Who is your intended audience?
New liaisons (new to the position, no experience, looking for basic knowledge)
Intermediate (in place for at least three years but still learning)
Experienced (higher level, working on advanced program development and evaluation and community relations